This is just a quick update of the Lego stuff that I've taken a notice of over the last few days...
That Series 4 of the minifigs and it will be out sometime in 2011. Series 3 is apparently being sold in the stores in the US at the moment.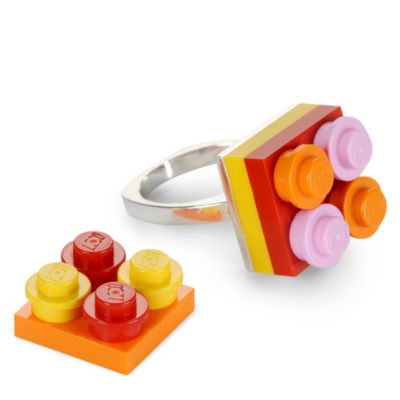 And if you're across the Atlantic in Britain, apparently, they are selling Lego "jewellery"
there
. These are "designer" Lego jewellery and they aren't cheap. It's £50 for this ring. There is some sterling silver there, but still, not enough for me to shell out 50 quid. I guess most of that goes towards paying the licensing fees somewhere.
And the 2011 set pictures are slowly trickling in. There's lots of cool stuff, including another City Space Shuttle. The picture above is Harry Potter's Diagon Alley, just in time for the final movie, I reckon. It looks like a good year next year. Notable by their absences for next year are Ben 10 (which sucked big time this year) and Indianna Jones (which didn't have a movie to push the product this year). I'm still keeping an eye out for the Pirates of the Carribean sets, but somehow I have a feeling that it will tank as there's no media tie-in next year... unless Lego knows something that we don't...